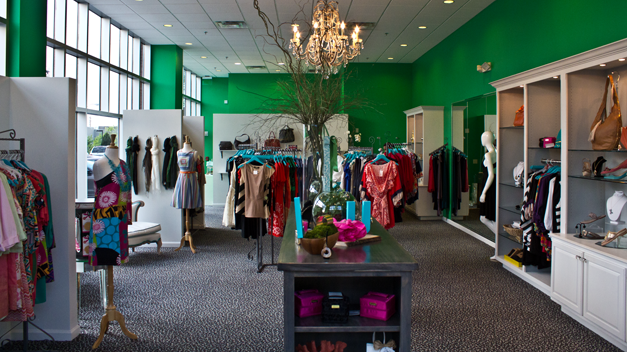 Plucky [pluhk-ee]: courageous, quirky, spirited
It's a descriptive adjective that I use to define my personal style and that of many of my clients and customers, and a deeply personal definition of my journey and that of so many women with whom I cross paths.
As a girl I was determinedly destined to be a fashion designer. But that pesky drawing business got in the way and as I stepped into the fashion world, I realized that I wasn't as adept at defining a certain style, but I was certainly talented in interpreting individual style. My days in the showrooms at Vera Wang and Celine honed my eye as I observed extraordinary retail buyers at market. And upon my return to Nashville my time as a fashion editor and wardrobe stylist gave me the opportunity to put those learned skills to work for my clients.
Now as a retail owner and fashion buyer of my own little shop, I have four walls within which I can carefully curate a collection of clothing and accessories that are modern, yet feminine. I delight in multi-generational groups of women finding something they love and feel confident wearing. And my natural tendency to style an ensemble enables me to assist my clients in completing an entire look within their personal parameters. And not to fear, I have empowered my team of Plucky stylists to provide the same service to all who wander through our doors.
I don't think fashion should solely be about consumption, but more about definition. It's the psychology of fashion that excites me. Who are you and where are you wearing this ensemble? What cocktail are you drinking in those posh leather pumps? What horse will you be betting on in that Derby dress and which hat do you plan to pair with it? Of course fashion should define you… It's how you present yourself to the world and proclaims who you are and what you're about. But the beauty of fashion is its fluidity, which allows us to change that definition on a whim or a mood.
Welcome to Plucky! We are pleased to assist in any possible way…
~ Elizabeth Broyhill